Art in the Garden Summer Camp 2022 celebrates a decade of youth and family programming!
Join us this summer to make new friends and connect with old friends. Come drum and dance with Sankofa Village for the Arts, create ceramic murals with the Pittsburgh Glass Center, learn drawing and graffiti techniques with the Mural Art Project, become pizza chef and create your own pizza to cook in the garden's wood fired oven, play water games and build your teamwork skills, harvest herbs and make your own plant medicine, learn about food sovereignty, how plants create biodiversity and sequester carbon to help mitigate climate change…and more! All activities are designed to build confidence and give campers opportunities to experience themselves as agents of positive change.
WHEN: June 20 – July 29, Mondays through Fridays 9 am – 1 pm (with before and after care options!)
WHO: Campers age 4-13 (with options for teen leaders ages 14-19)
WHERE: Camp is located at Borland Garden in East Liberty, 527 North Beatty Street (the corner of Black Street and North Beatty Street).
REGISTER: Register early, spots fill quickly. Registration is closed for summer programming.
REGÍSTRESE: Regístrese temprano. Las manchas se llenan rápidamente.
COST: In order to promote economic justice, Art in the Garden uses a sliding scale fee. For more about sliding scales, click HERE. Costs range from FREE to $300 per week + $20 enrollment fee. *Registration is limited and, in the interest of equity, at least half of the spots are reserved for campers who identify as a person of color, immigrant, or refugee and/or as low-income.
QUESTIONS? Email us at artinthegardenpgh@gmail.com or call (412) 592-5711.
Collaborators
Talented teaching artists and ecologists provide unique experiences for youth and families at Art in the Garden. We are a community that embraces our intersectionality, welcomes the whole of each person, and values our interconnection. Teaching artists and ecologists empower youth and build confidence, giving youth opportunities to experience themselves as agents of positive change. Art in the Garden supports each youth's ability to thrive and live their fullest expressions of themselves. Teaching artists and ecologists work with youth in the garden daily from 10-11:30.
Earthen Vessels provides healthy, plant-based breakfast and lunch for free to every camper every day; Art in the Garden provides compostable dish ware to eliminate waste. Campers experience the benefits composting and healthy soil as they growing food they get to enjoy! (Everyday)
Pittsburgh Forest Garden led by Sten Carlson is a response to the rapid pace of global climate change and growing anxiety among youth about its effects on their future. Its purpose is to create a network of food forest school gardens to serve as outdoor classrooms where youth engage in the regenerative practices needed to help mitigate, adapt to, and, ultimately, reverse climate change. Campers learn about and contribute to the emerging field of carbon farming, improve ecosystem health, increase food security, beautify their community, and produce high yields from edible and medicinal plants. (Mondays)
The Andy Warhol Museum, in collaboration with Bird Lab, explores the migration of birds and how artists like Andy Warhol raise awareness about social issues through their art. Using Warhol's Endangered Species series as a springboard, youth explore topics of migration, rare birds, local birds, and native vegetation. Youth make silkscreen prints on paper, pillowcases, and t-shirts. (Tuesdays)
Bird Lab led by Nick Liadis, explores questions related to migratory songbirds whose journeys span oceans and continents every year to make Pennsylvania their home. Campers engage activities around nest building, bird song, and the role of native plants.   (Tuesdays)
Sankofa Village for the Arts led by Toddja Thornhill teaches campers West African drumming and dance using sound and movement as tools for building self-esteem, self-discipline, self-determination, and self-sufficiency. (Wednesdays)
SOAR Coaching Academy led by Anita Russell gives teens opportunities to explore their true strength and to dream big. (Wednesdays, for teens)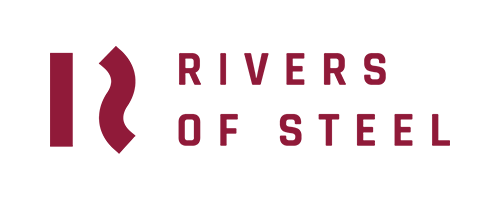 The Mural Art Project led by Max "Gems" Gonzalez, Jerome "Chu" Charles, and Shane Pilster, is a collaboration with Rivers of Steel Arts (ROSA) and Hemispheric Conversations: Urban Art Project (HUCAP). Youth learn graffiti and mural arts skills while building community and are empowered to challenge barriers and give voice to their dreams. Youth have opportunities to create lasting murals that foster love and solidarity and justice. (Thursdays)
Pittsburgh Glass Center teaches campers the incredible beauty, versatility, and art of glass in the garden. Campers will work individually and collaboratively to create glass mosaics they can take home and explore ways to beautify and maintain a garden space with glass. Whether creating mosaic glass flowers and stepping stones, repairing and embellishing mosaics made by the late Julianne Macadoo, or designing glass mosaic murals in the garden, campers are sure to express their creativity! Campers will collaborate with Pittsburgh Glass Center to choose a summer-long project of which they are sure to be proud. (Fridays)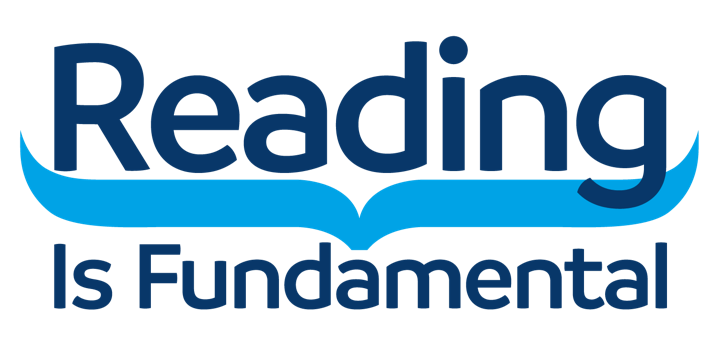 Reading is FUNdamental Pittsburgh (RIF) brings stories, activities, books, and literary resources to Art in the Garden. When RIF visits, campers choose a free book to expand their home libraries. (Final Friday)
Affirming, Strengths-Based Mental Health Support is available on site for campers and staff and includes options for individual counseling on-site with licensed clinical social worker Robin Clarke. Robin supports campers with strategies to address anxiety and build confidence. Robin is also available to connect families interested in long-term counseling with therapists in the area. Robin is an EMDR certified therapist and a Certified Trauma & Resilience Practitioner (CTRP-C). (Tuesdays, Wednesdays, Thursdays)
Families are invited to enjoy guest musicians, STEAM activities, and more!